My Training, Equipment and Useful Tips for Climbing Aconcagua
UPDATE: I made it to the summit! Read the exciting story of the ascent here.
Starting on the 5th of January 2019 I am setting out on a climbing attempt of the highest mountain in South America – Aconcagua (6961m) in Argentina. I am photographing and documenting the whole expedition on assignment for the tour operator Grajales Expeditions. It will take us about 20 days to climb the mountain via the Polish Traverse route. I am already very excited to go on this adventure. Here you can find out how I prepared for the Aconcagua expedition, what equipment you need to bring and other useful things for the climb. To find out more about the expedition agency or to book a tour yourself, click below:
Initial training
Of course I didn't do all this training only for Aconcagua, but I just want to give you a sense of how much exercise I had in the year leading up to the expedition. And with the upcoming expedition in mind I was motivated to get out there as often as possible to get fit.
In winter I went on eleven backcountry skiing trips in Tyrol, the Dolomites and the German Alps. They are great training for a high-altitude mountaineering project. Most of them were long day trips, which helps a lot in building endurance. Because of heavy skis, deep snow and a lot of elevation gain I was able to improve my leg strength as well. I am also convinced that being outside in cold conditions for extended periods of time enables you to endure low temperatures more easily.
At the end of March I had to return to Mannheim to finish my master's degree at University of Mannheim. I started writing my master thesis and did not have time for extensive outings. To improve my fitness level I went running. In the beginning 6 km, then 8km, then 10km. Between April and the time of writing I have done about 250km. Not an incredible amount, but enough to prevent gaining weight and to increase lung capacity a little bit. My pace is about 5:05 per kilometer on a 10km distance.
Getting in shape in the Alps
After handing in my thesis and getting my degree at the beginning of August, I finally had more time to go into the mountains. In August I climbed 18 peaks in Switzerland, Austria and Germany, 7 of which were above 3000 meters. Right after the stressful final weeks of my master thesis, I wasn't in great shape, so I could really feel a lot of progress during these few weeks in the mountains. In total I climbed 35 peaks over summer and fall which are displayed in a table below.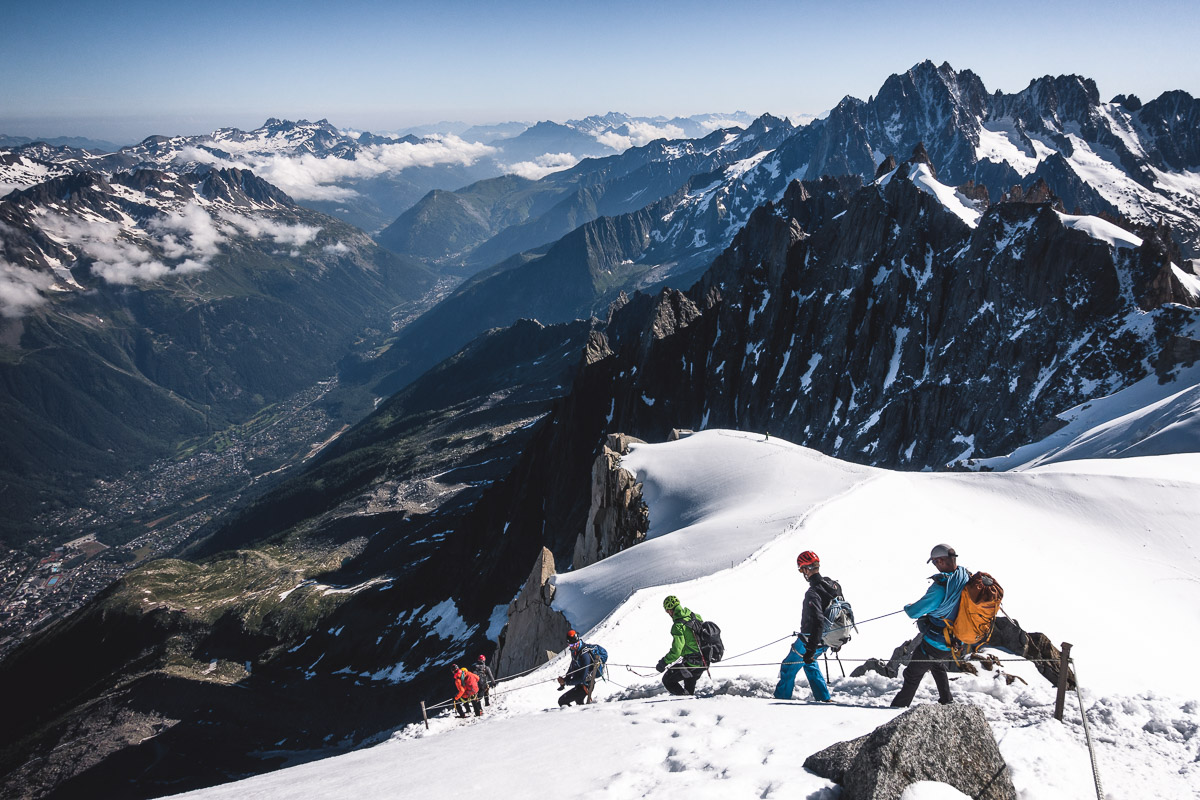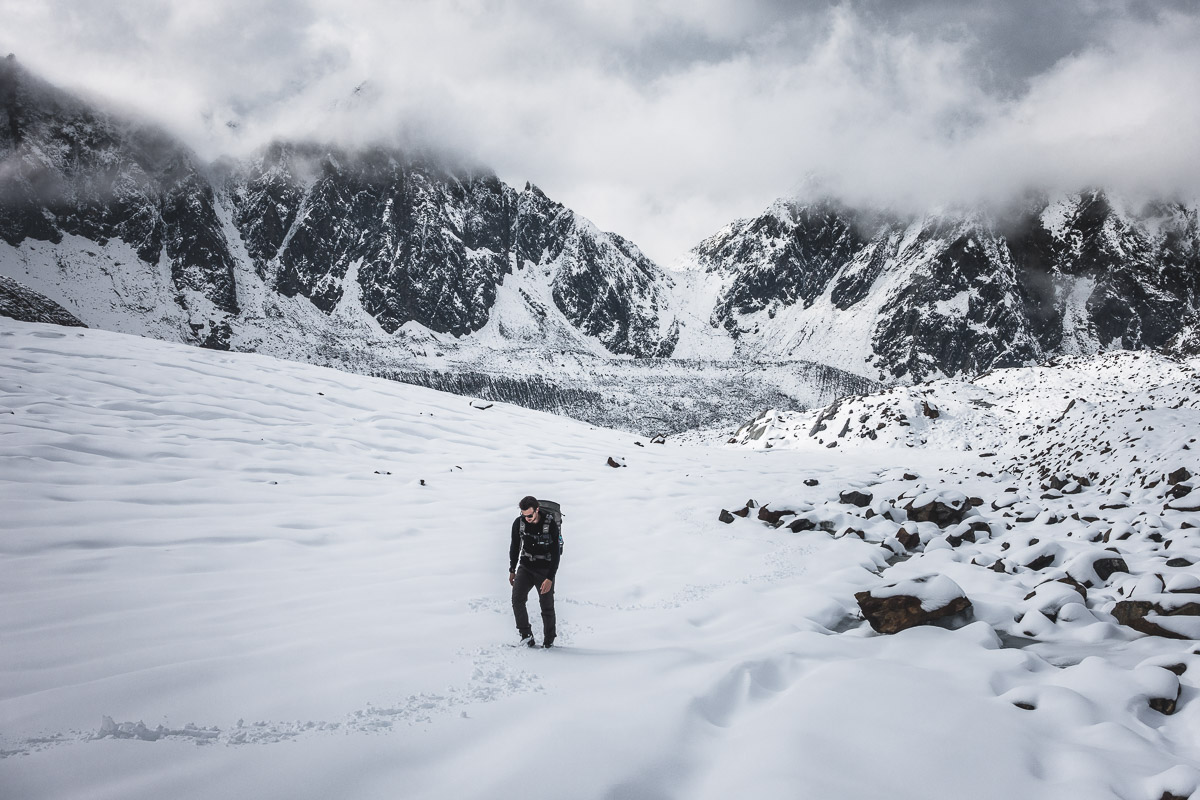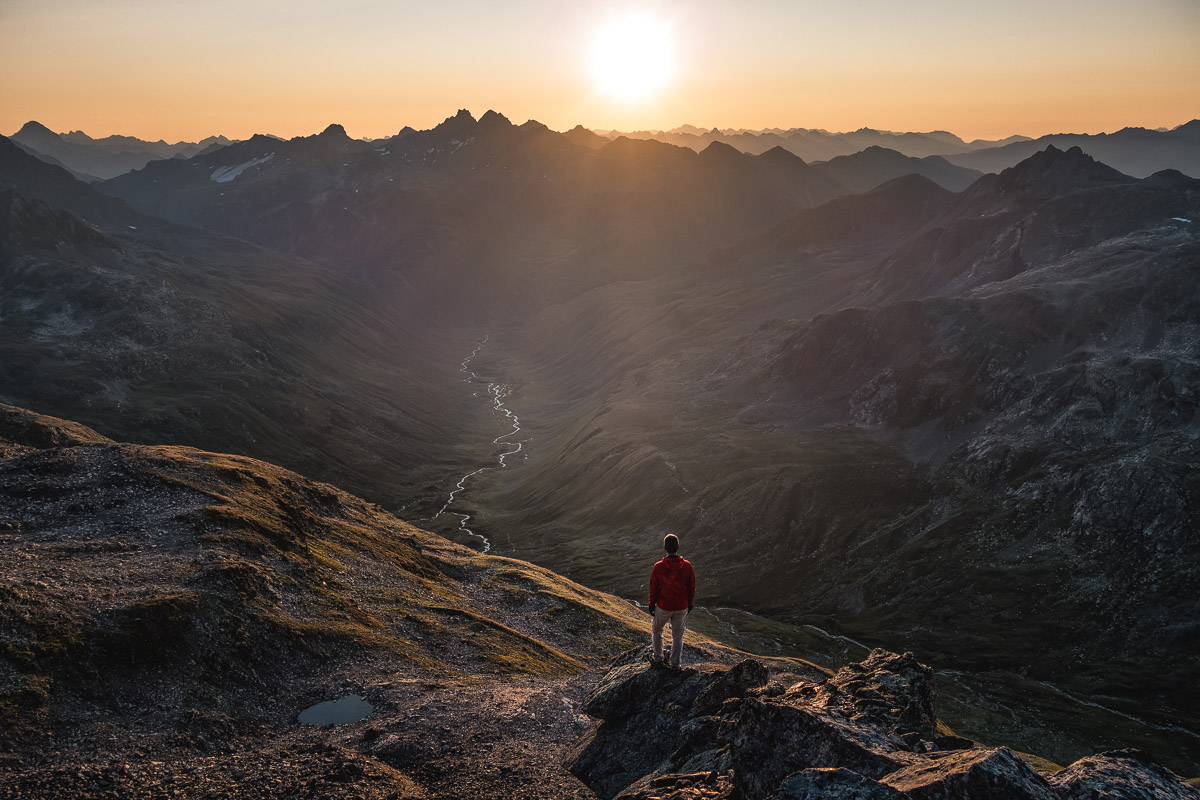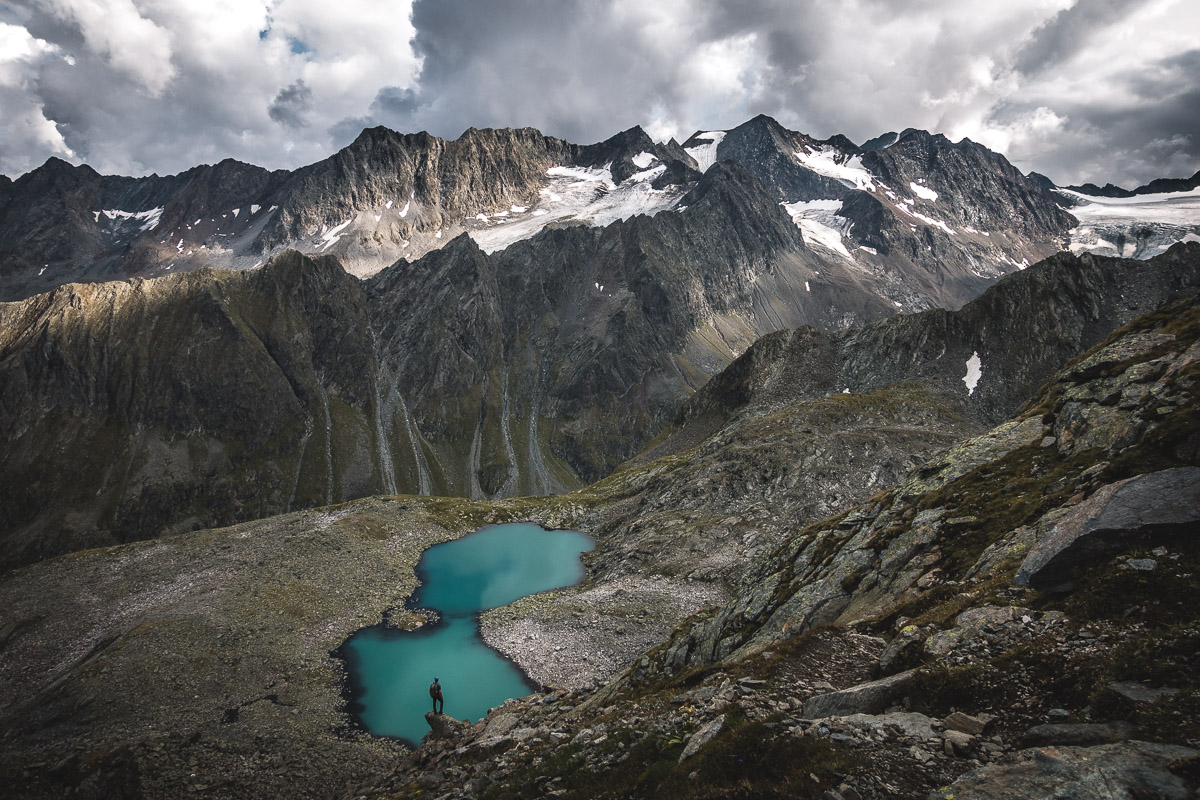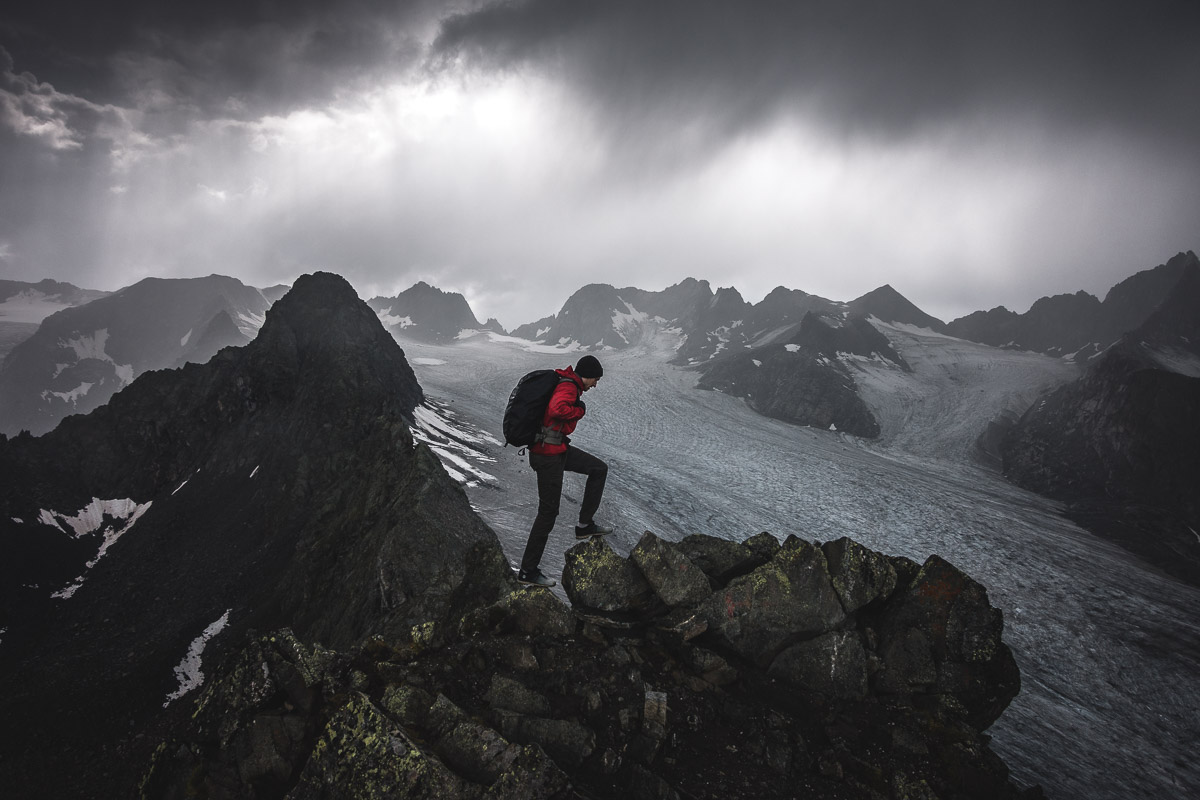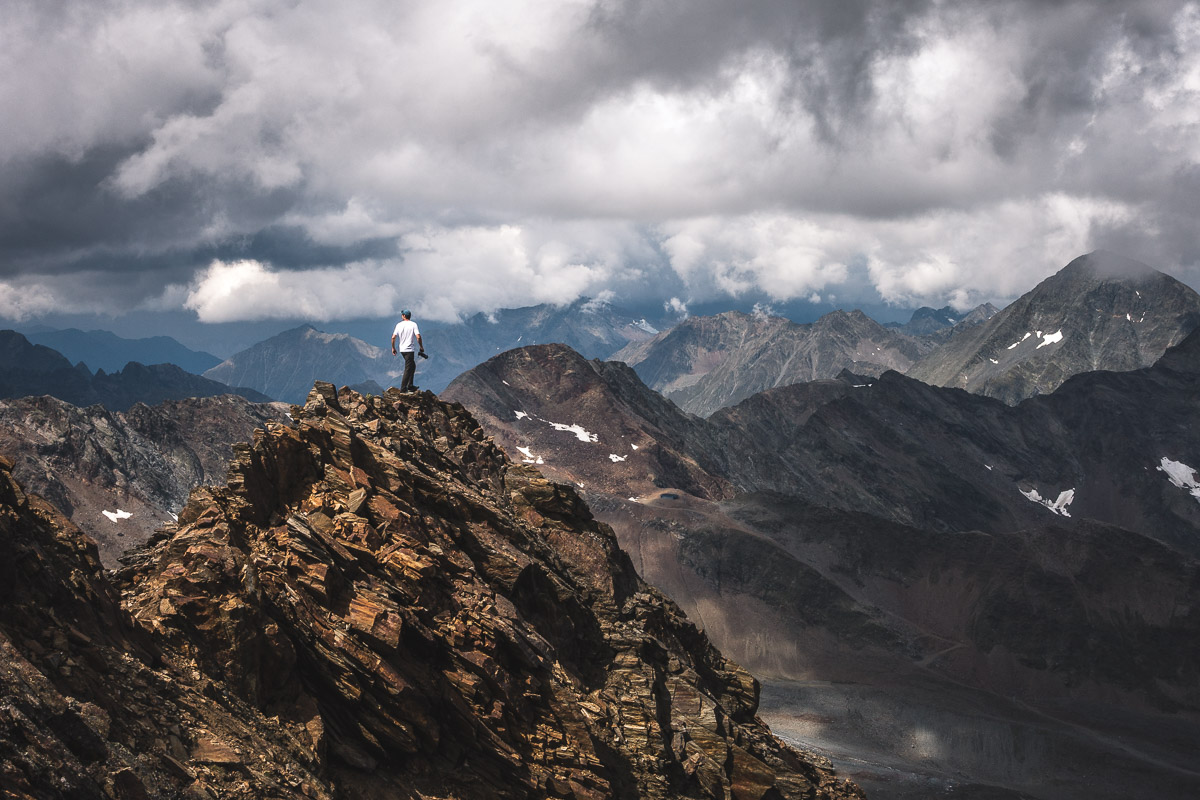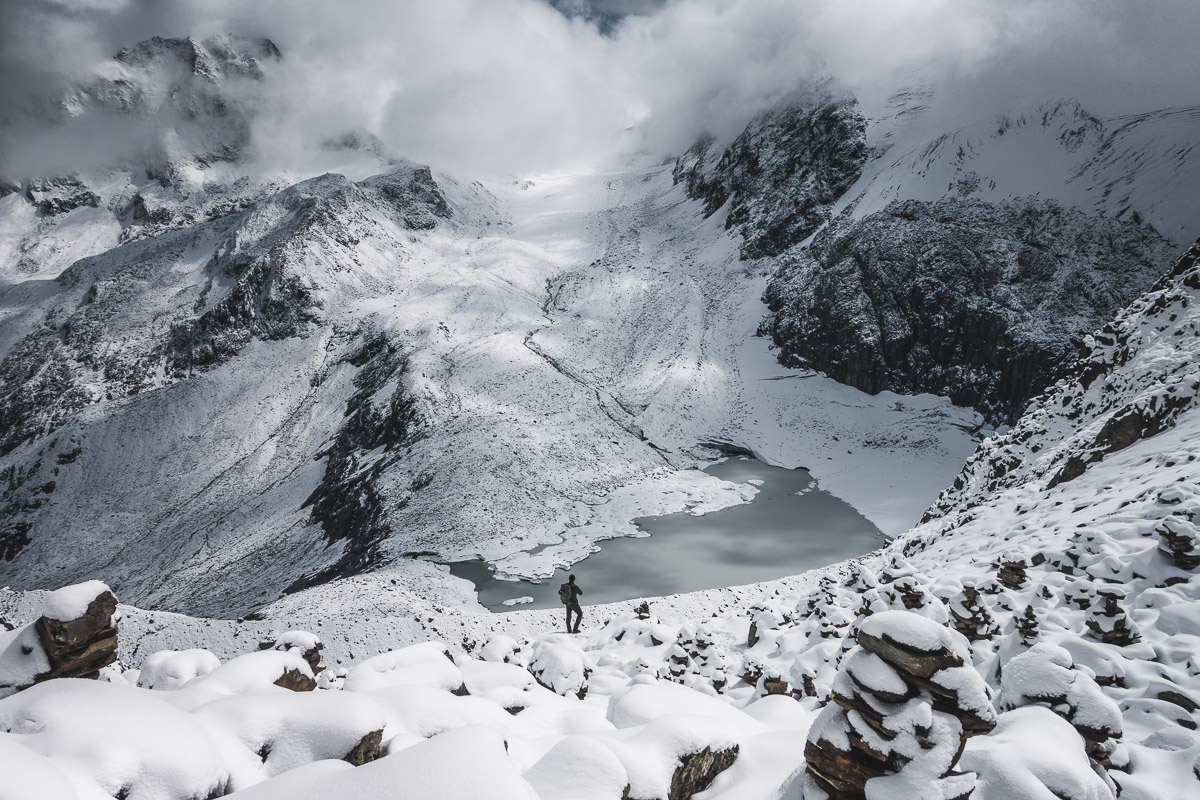 In October my brother and I went on a mountaineering trip in Austria. At first, we climbed Großvenediger (3666m) over a long glacier route. We came into quite a snowstorm on the glacier. The strong winds, low temperatures and the length of the ascent put our endurance and gear to the test. But after 12.5 hours we had climbed the summit and returned to the hut. The next day, we started the ascent of Großglockner (3798m) and climbed to the summit via Stüdlgrat two days after we had summited Großvenediger. After this challenging two-summit tour I was confident I had a shot at reaching the summit of Aconcagua, at least in terms of my fitness level.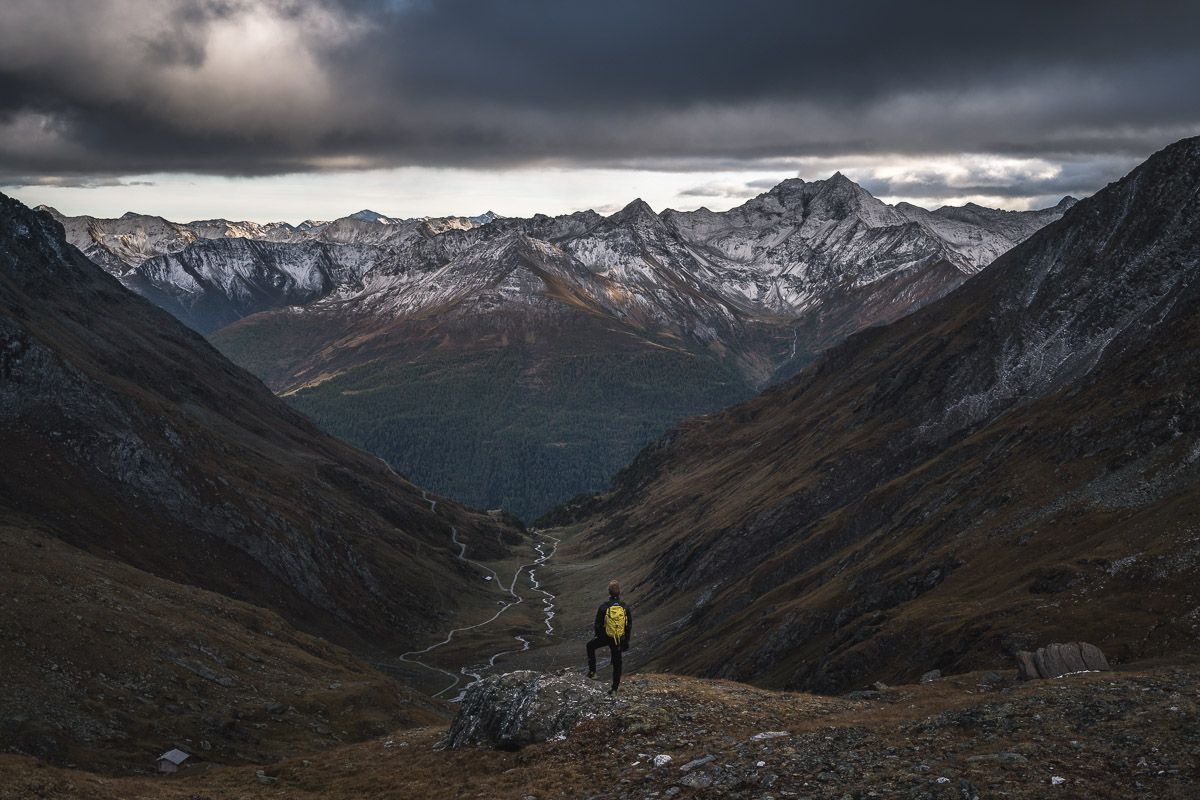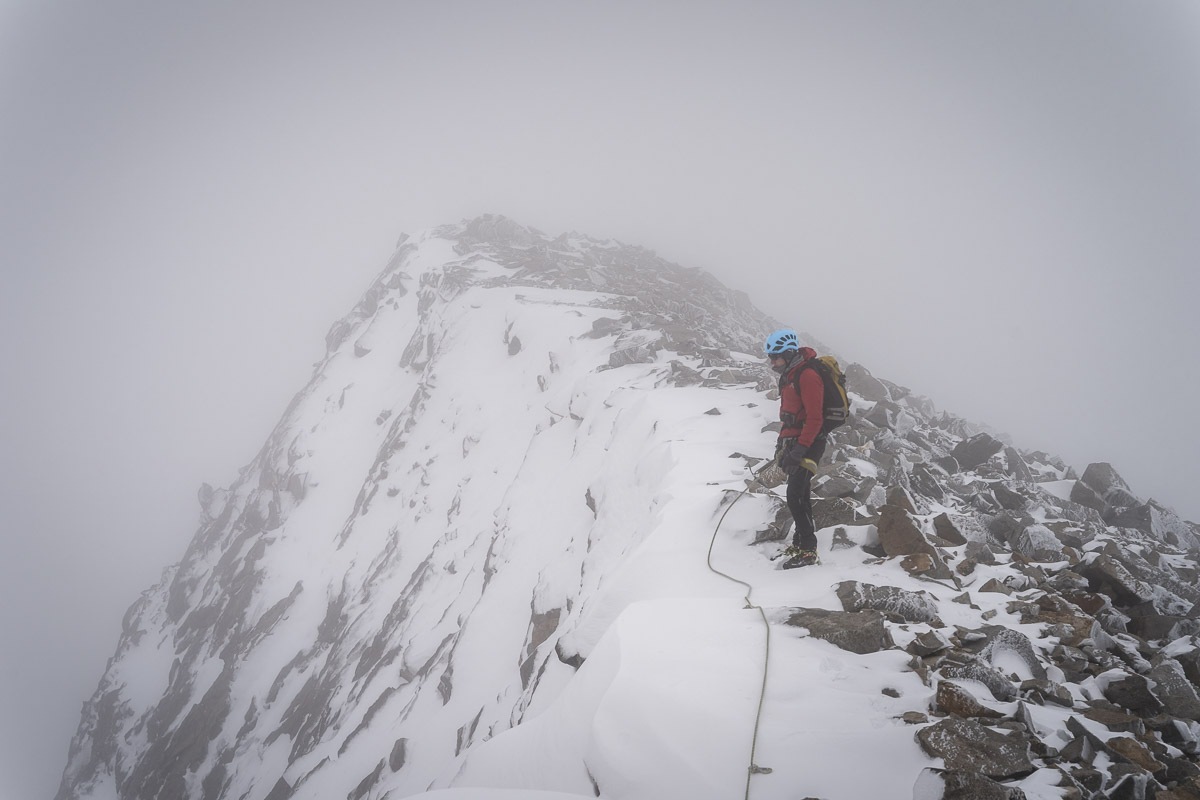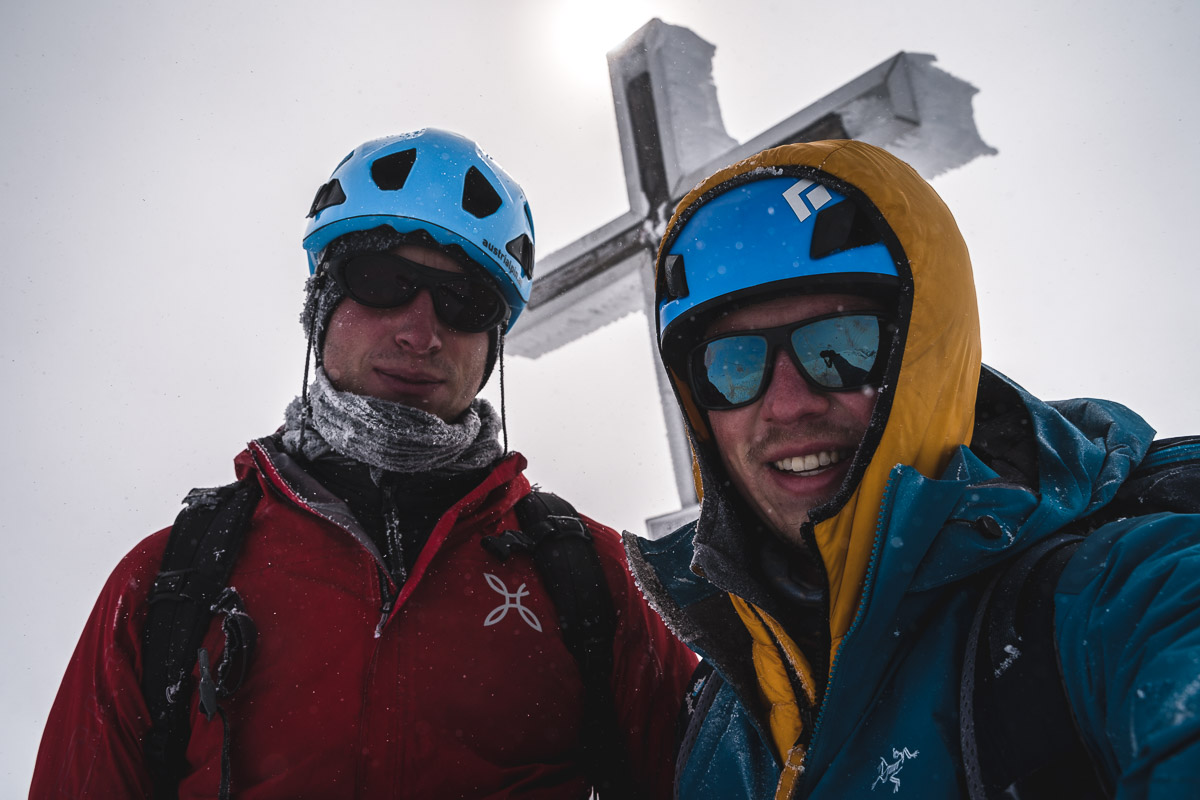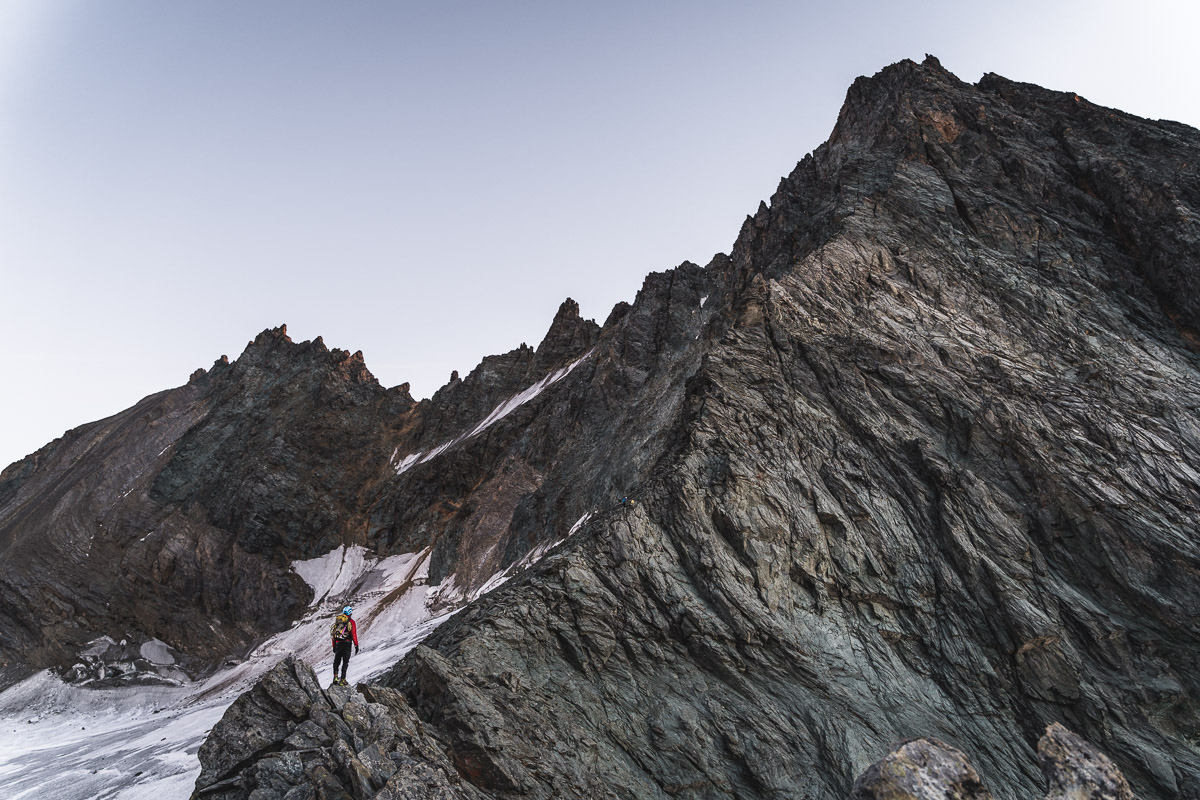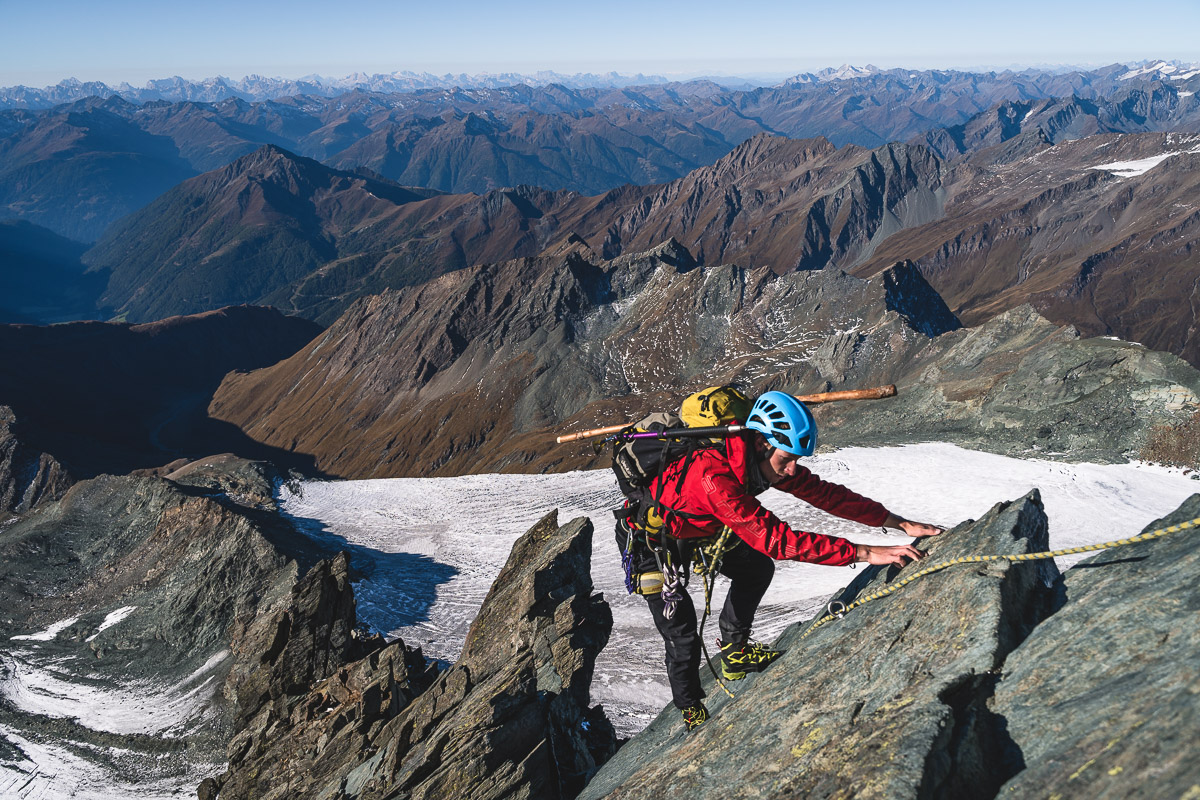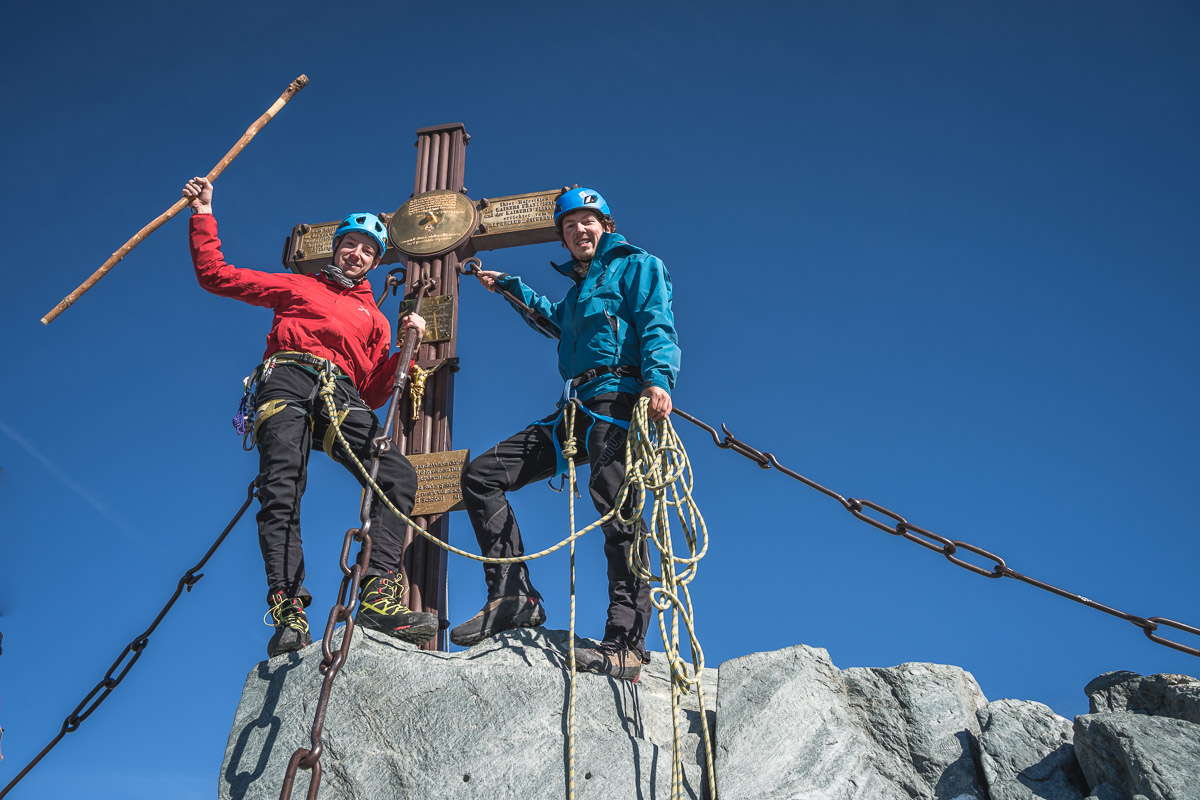 Altitude
As commonly known the altitude affects the pressure and thereby the level of oxygen in the air. At sea level the oxygen level is at 21%, whereas on the summit of Aconcagua only 40% of the sea level oxygen, or 8,7% are left. How you can still perform with a limited amount of oxygen depends on your fitness.
How your body adapts to the change in altitude however, is not really dependent on fitness but more on genetic disposition and how well acclimatized you are. Starting at altitudes of about 3000m you can get simple syndromes of altitude sickness (AMS – Acute Mountain Sickness) like headaches and dizziness. At the altitude on Aconcagua more severe sicknesses, namely HAPE (High Altitude Pulmonary Edema) and HACE (High Altitude Cerebral Edema), are an objective danger if you are either ascending too quickly or if your body is very susceptible to altitude sickness – and they can be deadly.
For this I couldn't really prepare myself in the Alps. First of all because the mountains in reach of my home in Munich are all below 3800m. Secondly because the body's "memory" for acclimatization is only about two weeks long, so by the time I am ascending Aconcagua, I have to start acclimatization anew anyways. That is why our expedition allows for up to 20 days. We have to give our bodies a lot of time for acclimatization even if we physically feel capable to continue. We are also applying the technique "climb high sleep low" where we hike up to a higher camp to support acclimatization to higher altitudes but come back down on the same day to sleep at a lower camp before we continue back up for good.
Equipment
Aconcagua, despite its high altitude, is not a very technical mountain. So not a lot of climbing and ice gear is necessary. It is however known to be an extremely cold mountain with very strong winds. Temperatures can easily drop below -30° degrees on the upper parts of the mountain and quite a few climbers who have climbed Mount Everest and Aconcagua have said that Aconcagua felt colder. Therefore warm mountaineering equipment is a must. The expedition guides of Grajales Expeditions have put together a comprehensive video detailing what gear you need for Aconcagua. I mostly followed their advice while packing.
Permit
To be able to climb Aconcagua you need a permit. For the Normal Route the Aconcagua ascent permit costs about 800 USD and for the Polish Route about 945 USD. If you want to know how to get a permit for climbing Aconcagua, you can refer to this video by Grajales Expeditions.
I cannot wait for this adventure on one of the seven summits to start! I am also very excited to be responsible for the expedition photography of this mountaineering project and hope that I can pursue more of this kind of work in the future. Stay tuned for my report of the hopefully successful climb ;)